Rational ovens
Baking and Cooking offers various types of Rational ovens and combi steamers.
If you would like more information or a quotation, please contact us via [email protected] or call +31 (0) 165 31 63 41 and our colleagues will be happy to give you advice!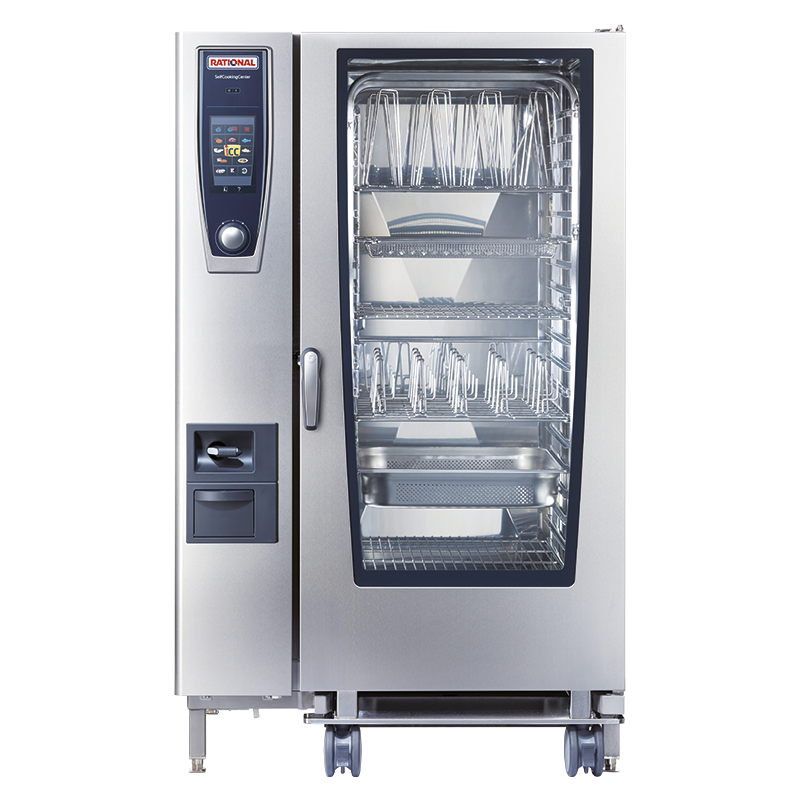 SelfCookingCenter
The SelfCookingCenter replaces up to 30% of all traditional cooking equipment: grilling, baking, roasting, smothering, steaming, braising, poaching and much more. ClimaPlus controls the product-specific climate in the oven for crispy crusts, crispy breading and tender roasting. The operating button for the selection of the functions is simple, absolutely clear and has more than amply proven itself on the daily work floor under heavy kitchen conditions.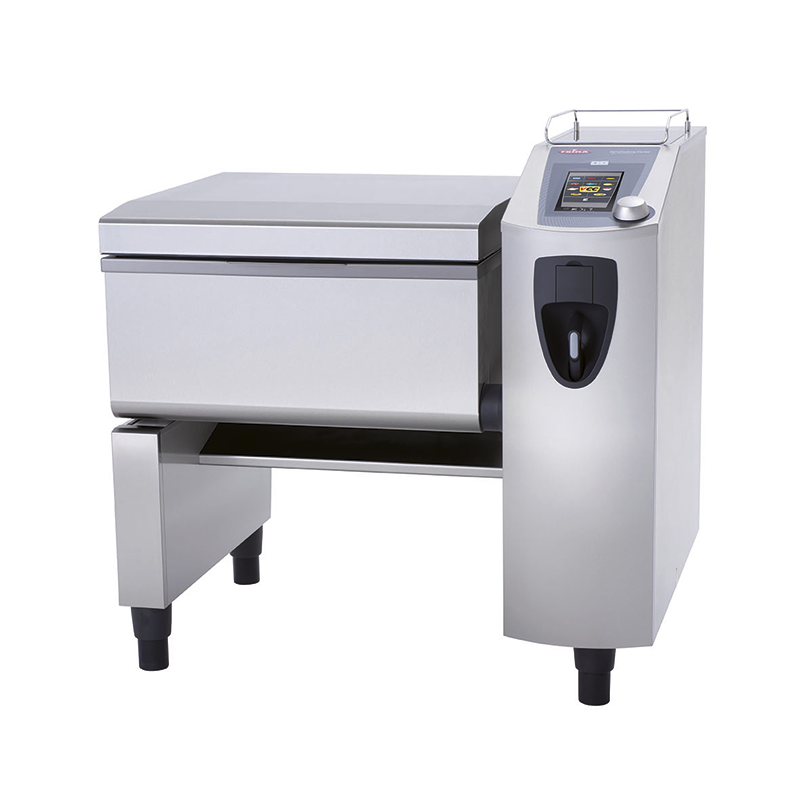 VarioCookingCenter
Together with the SelfCookingCenter XS, the VarioCooking Center replaces all traditional cooking equipment: grilling, baking, roasting, smothering, steaming, braising, poaching and much more. Whichever dish you prepare, you always have the right equipment at hand. The water is automatically filled into the frying pan with VarioDose and immediately brought to the boil. The power of the heating system ensures that it immediately comes to a boil again when the VarioCooking Center is filled with cold noodles or pasta. The cooking process is monitored and the cooked food is automatically removed from the water at the right time.
Thanks to the roasting capacity of the VarioCooking Center, it is possible to fry a double quantity of meat in a better quality than with traditional pans or grill plates. The juice stays in your meat, your guests taste the difference and you save on raw materials.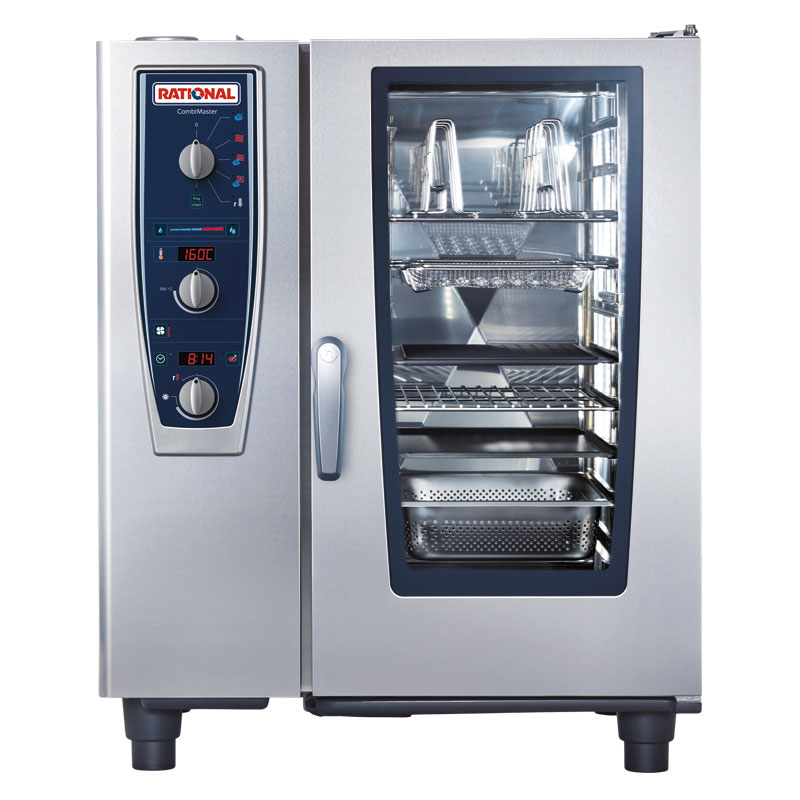 CombiMaster
The Combi Steamer from Rational! Cooking requires precision. This applies to a cook and to his kitchen tools. The new CombiMaster Plus works exactly in every way: the appliance offers sophisticated technology and supports the individual, artisan cookery of the cook.
He is solid and knows how to convince by means of which dishes of top quality can be realized: a crispy crust, juicy roast meat, intense aromas, full colors and the preservation of vitamins and minerals.
This is guaranteed by a precisely controlled climate in the oven and the accurate setting of temperature, humidity, air flow and cooking time.
Rational is also very suitable in retail
With a SelfCookingCenter and VarioCooking Center you have access to a complete professional kitchen in the supermarket. Baking, baking, roasting, braising, steaming, cooking, sous-vide cooking and overnight cooking. Everything in the same device. In addition to baking the best breads, you can cook meat products, prepare meals and surprise your customer in the fresh section. Get a professional kitchen to your supermarket.